Inclusion
Help from the SENDCo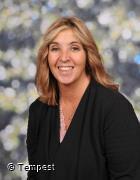 Hello I am the Special Educational Needs Co-ordinator. My name is Tracey Bennington. I am responsible for managing the Special Educational Provision across the school.
I am available to discuss any concerns you may have about your Child's progress or behaviour. Please feel free to pop in and see me about any concerns you may have or call to see the class teacher who can share your concerns with me.
I will be able to talk your concerns through and, if necessary, put you in touch with people who can help.
I have strong links with Inclusion Support who can help with Learning and Social and Emotional difficulties. We have our own Speech and Language Therapist to support your child if they have any speech difficulties or I can point you in the right direction to refer them to the National Health Service Speech Therapists if we feel that is best. I am also able to contact a range of agencies to deal with other concerns as and when they occur.
The most important thing is that you do not sit and worry about any concerns you may have as we can talk them through and hopefully come up with a solution.
If you would like to speak to me, call into the office or make an appointment by phone.
Mrs Bennington